Conference Season
Science in One Health Was Launched!
Source:Original
Author:admin
Time:2022-09-18
View:99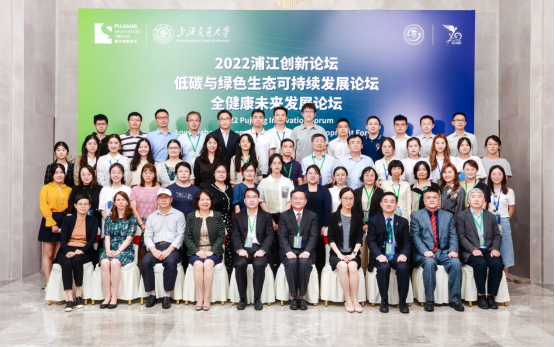 On September 17, "2022 Pujiang Innovation Forum—One Health and Future Development Forum (Sub-forum) of the Low-carbon, Green and Sustainable Development Forum" was held in Chongming, jointly organized by Pujiang Forum and Shanghai Jiao Tong University and hosted by One Health Center (OHC), Shanghai Jiao Tong University-The University of Edinburgh.The forum was broadcast live globally in both Chinese and English. During the forum, Pro ZHOU Xiaonong, Director of OHC and Vice Dean of SOH,signedCooperation Agreement between the College of Medicine and Health Sciences, Wolaita Sodo University and School of Global Health, Shanghai Jiao Tong University School of Medicine with Mr. Takele TADESSE, President of Wolaita Sodo University; andsignedMoU between Shanghai Health Development Research Center and School of Global Health, Shanghai Jiao Tong University School of Medicinewith Mr. JIN Chunlin, Director of Shanghai Health Development Research Center. At the same time, the conference announced the official launch ofScience in One Health, an international academic journal on One Health research.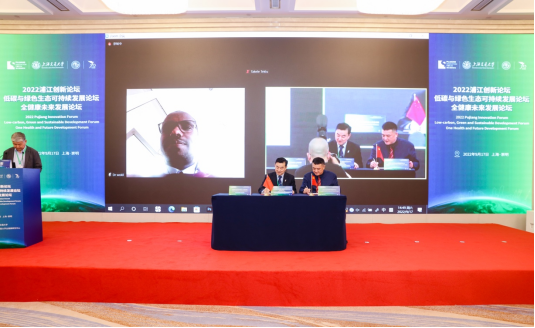 This journal,Science in One Health(SOH)has been founded by OHC, gaining the support and cooperation from Shanghai Jiao Tong University, Shanghai Jiao Tong University School of Medicine, Chinese Preventive Medicine Association (CPMA), Elsevier and Swiss Academies of Arts and Sciences. SOH is also the officialjournal of CPMA. On theone hand, grounded on high-quality academic resources and multi-disciplinary construction,SOH aims to achieve the symbiosis and co-prosperity of academic journals and multi-disciplinary education. On the other hand, the journal practices the core mission of "One World, One Health", contributing to fulfilling the One Health concept and improving decision-making efficiency, finally helping to achieve SDG goals.
The mascot ofScience in One Health, Dr. Ming, also made its debut at the meeting. As the ambassador for One Health, Dr. Ming's prototype is the oriental white stork, a national first-class protected animal, which is graceful and classified as a rare species in the world. Their habit of wading in swamps, wetlands or ponds for food is closely related to human activities and climate change. The oriental white stork represents purity loyalty and resolute character, known as the elf of ecological wetland. The mascot Dr. Ming also embodies the hope thatScience in One Health undertakes the promotion of one-health scientific research and the implementation of sustainable development goals.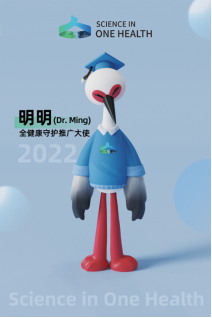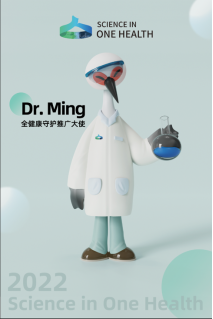 Nowadays, non-traditional security issues have increasingly become the focus of international attention. Global challenges such as transnational infectious diseases, population expansion and imbalance in regional development continue to pose severe challenges to the survival and sustainable development of mankind. As integration of multi-disciplines and multi-fields, One Health has become a newresearch paradigm to deal with global public health issues, which has been widely advocated by the international community. Focusing on the core concept of One Health,SOH pursues the scientification and operability of One Health. It is committed to providing a platform for global academic exchanges in key areas of One Health, such as zoonotic diseases, food security and food safety, climate change, antimicrobial resistance, transnational global health threats, health technical assistance and development.
During the meeting, Dr. Kate MANDEVILLE, World Bank Senior Health Specialist/Health lead in China made a keynote speech-Addressing emerging health threats at the human-animal-environment interface – the World Bank One Health Approach, and another keynote speechOne Health: Action in Chongming was made by Prof. GUO Xiaokui, Vice Dean of SGH. After that, Wim H.M. van der Poel, Professor of Wageningen University & Research, LI Qing, President of Japanese Society of Forest Medicine and professor of Nippon Medical School, HU Wei, Dean of School of Life Sciences of Inner Mongolia University, FANG Jing, Director of Institute for Health Sciences, Kunming Medical University, made presentations respectively. During the panel discussion, the scholars shared different opinions on future development and current difficulties of one health, which also brought a heated discussion in audience interaction.
Dr. Kate MANDEVILLE, keynote speech: "Addressing emerging health threats at the human-animal-environment interface – the World Bank One Health Approach"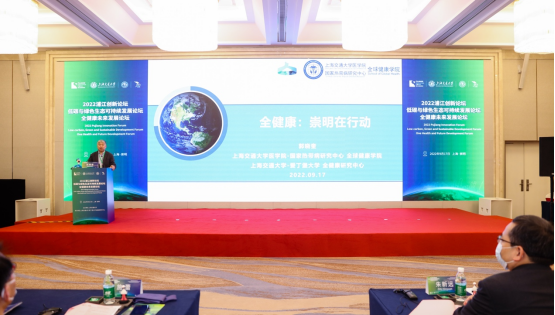 Pro.GUO Xiaokui, keynote speech: "One Health: Action in Chongming"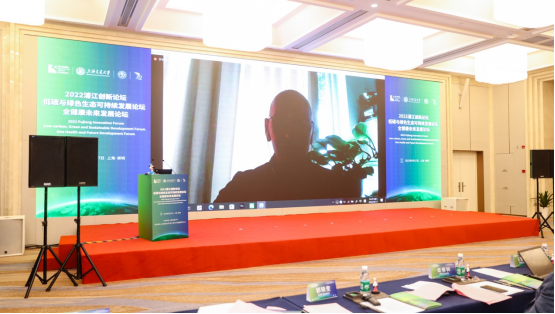 Pro. Wim H.M. van der Poel,presentation: "Advances on global education and
practices for One Health"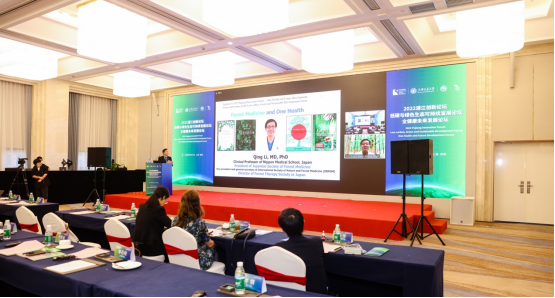 Pro. LI Qing,presentation: "Forest Medicine and One Health"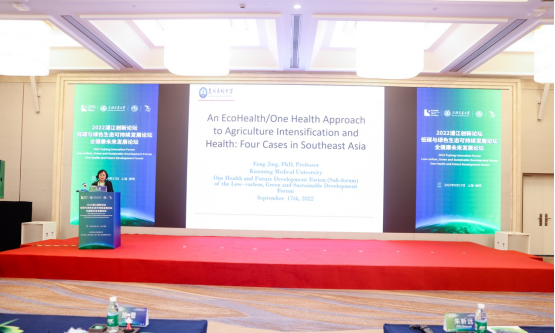 Pro. FANG Jing,presentation: "An EcoHealth/One Health Approach to Agriculture
Intensification and Health: Four Cases in Southeast Asia"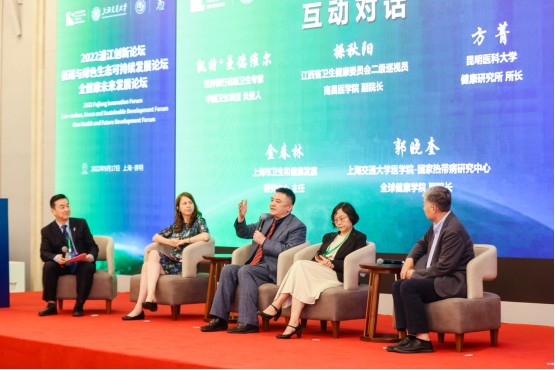 Panel Discussion